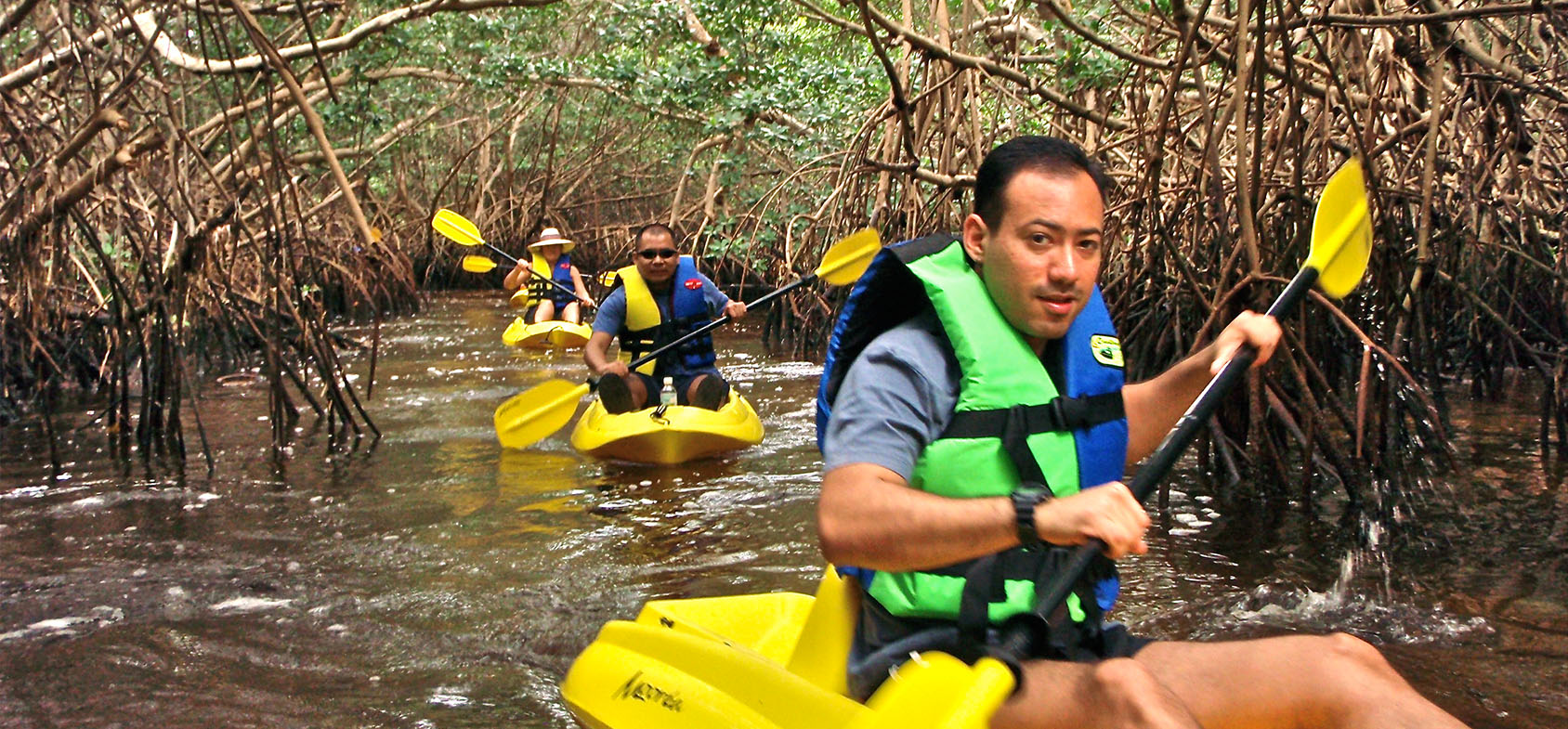 SUMMER SPECIAL !
Visiting jungle enshrouded ruins of Uxmal and Kabah, introduces you to Mexico's Maya culture, while two days in the Gulf coast fishing village of Celestun find you exploring the estuary to discover pink flamingoes and many other birds in a pristine habitat.
Day 1: Arrival at Merida's Airport and transfer to Hotel El Conquistador.
Day 2: Breakfast buffet at the restaurant followed by a 9:00 AM departure to Kabah and Uxmal, jewel of the Puuc area, an example of the most widespread Mayan architecture. Enjoy the beautiful Governor's Palace erected during Lord Chaac's rule. After a tasty lunch we will continue to the south to visit Uxmal's ally, Kabah. These two cities are connected by a sac beh (Maya Causeway). The Codz Pop Palace (Mask Palace) is one of Kabah's most outstanding buildings which delights with its magnificence. Drive back to Merida. Overnight in the Hotel El Conquistador. (B, L)
Day 3: Departure to Celestun, the Pink Flamingo Sanctuary. After an opportunity for lunch, the afternoon is at leisure on the quiet beach on the Gulf of Mexico. Overnight at the Eco Para&iacuteso Xixim Hotel. (B, D)
Day 4: After breakfast we drive to the Celestun Estuary to board our boat and admire the natural wonders offered by Celestun. Along with the Pink Flamingo, there are about 300 bird species sharing the habitat with mammals, reptiles and plants. Second night at the Eco Para&iacuteso Xixim Hotel. (B, D)
Day 5: Breakfast at our leisure. At check out time transfer to the Merida Airport. End of Services. (B)
B = Breakfast L = Lunch D = Dinner
Package includes:
Lodgings: two nights at Hotel El Conquistador, Merida, Yucatan and two nights at Hotel Eco Paraiso Xixim, Celestun, Yucatan. Children under 12 years free in parents room (max. 2).
Meals: 2 Breakfasts in Hotel El Conquistador; 2 Breakfasts and 2 Dinners in Hotel Eco Para&iacuteso.
Tours: Uxmal and Kabah from Merida Celestun Estuary from Eco Para&iacuteso Hotel. Additional charge for children under 12 years of US$30.00 per child.
Meal and Room taxes: gratuities on meals.
SEE VIDEO
Email us today asking for our tours.
---
View some examples of the other tours we provide, keep in mind that our fort&eacute is the creation of "ONE-OF-A-KIND" TOURS, designed with your needs and interests as the most important ingredient.
Calle 3 No. 235 x 32A y 34
Col. Pensiones C.P. 97219
M&eacuterida, Yucat&aacuten, M&eacutexico.
Tel: (52) (999) 920-2772
Tel: (52) (999) 925-2187
Fax: (52) (999) 925-9047